Celebrating 25+ Years Of Dental Care In The Las Vegas Valley!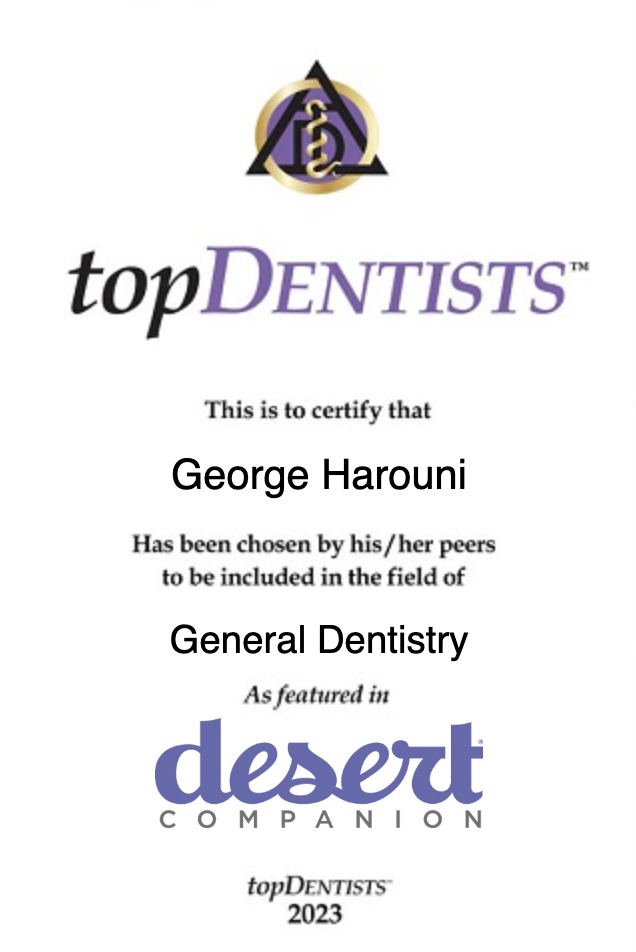 About our Dental practice
We Provide Top-Quality Dental Care.
Dr. George Harouni is a highly respected and well-known dentist in Las Vegas and Henderson.
highly professional staff
Highly trained and professional staff.
Quality Control Systems
We monitor and closely control the quality of our treatment.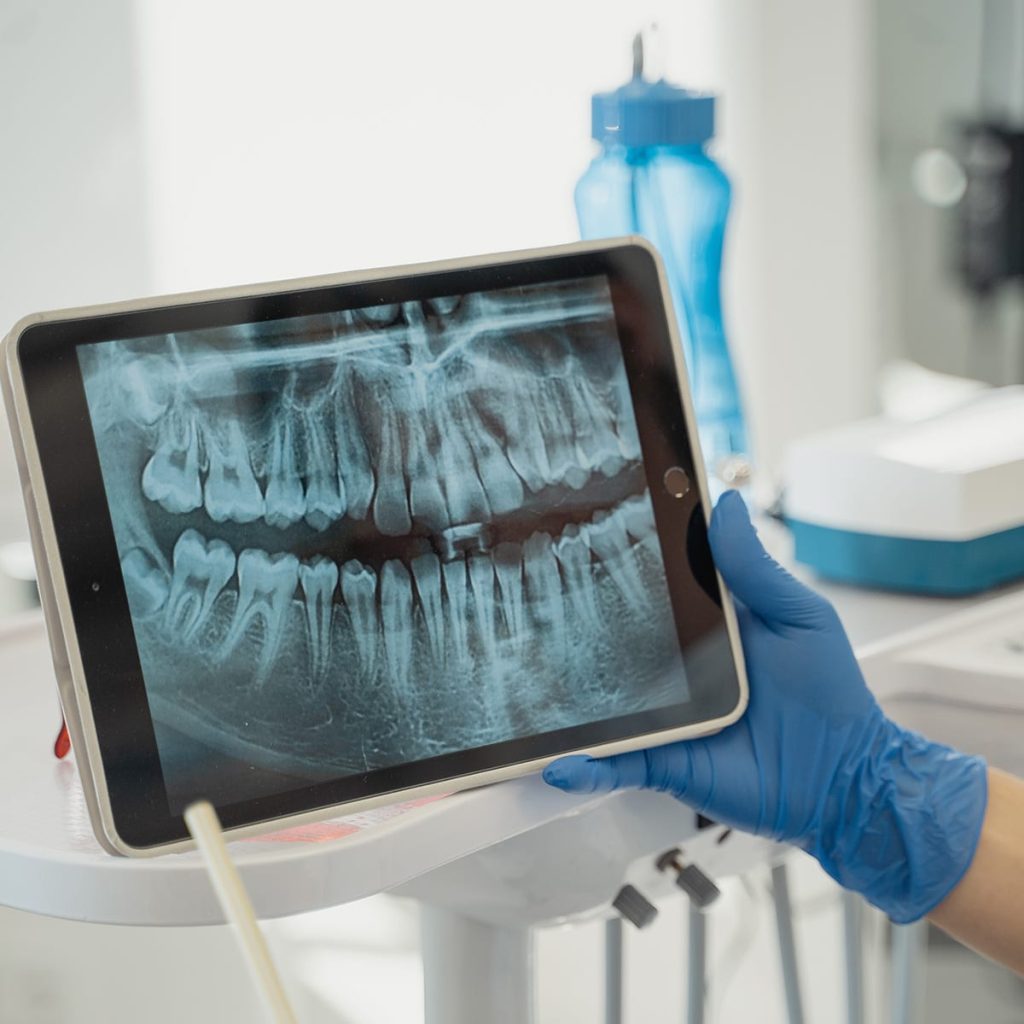 Top Cosmetic Dentistry
(702) 434-9464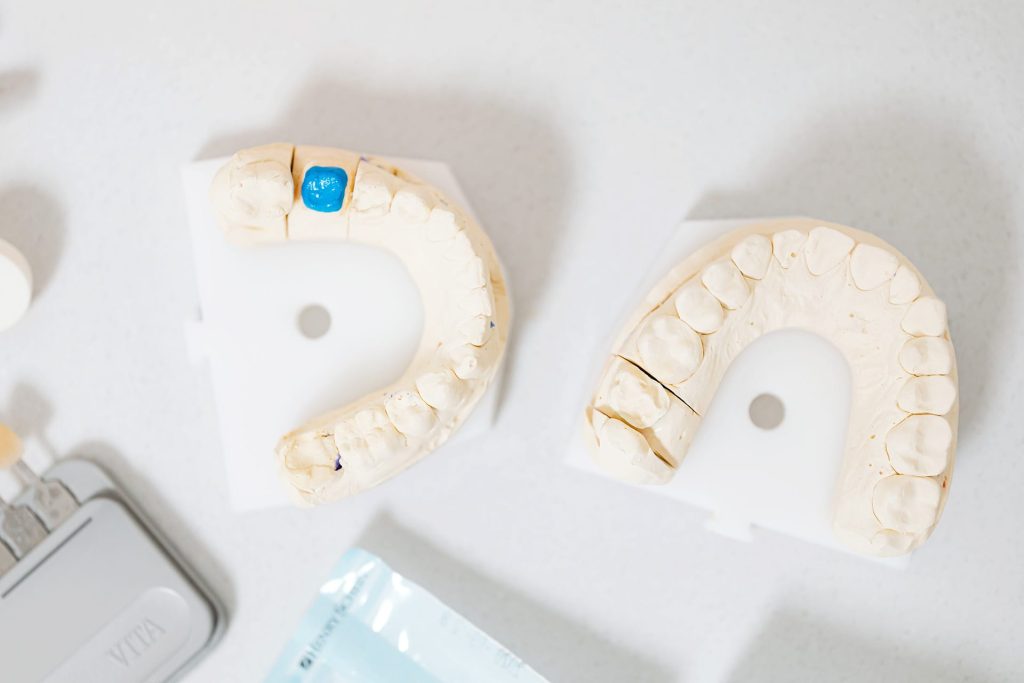 Unveil the Magic of Cosmetic Dentistry With Dr. Harouni
Dr. Harouni is skilled in dental implant placement and restorations, allowing him to provide comprehensive care to his patients.
An Unforgettable Experience with Dr. George Harouni's Expertise!
A Vision of Perfection: Personalized Aesthetic Dentistry
Crafted Elegance: Aesthetic Dentistry's Artistry
Your Beauty, Your Triumph: Connect with Us Today!
Dr. George Harouni's artistry in cosmetic dentistry is your key to unlocking a radiant smile. Contact us now to schedule a consultation and embark on a journey towards a smile that reflects your true beauty. Unveil the confidence you've always deserved.
Premium care
Providing dental care for families In Las Vegas Area!
25+
Years of experience
We educate our patients to help them understand their dental health better and make informed decisions about their care.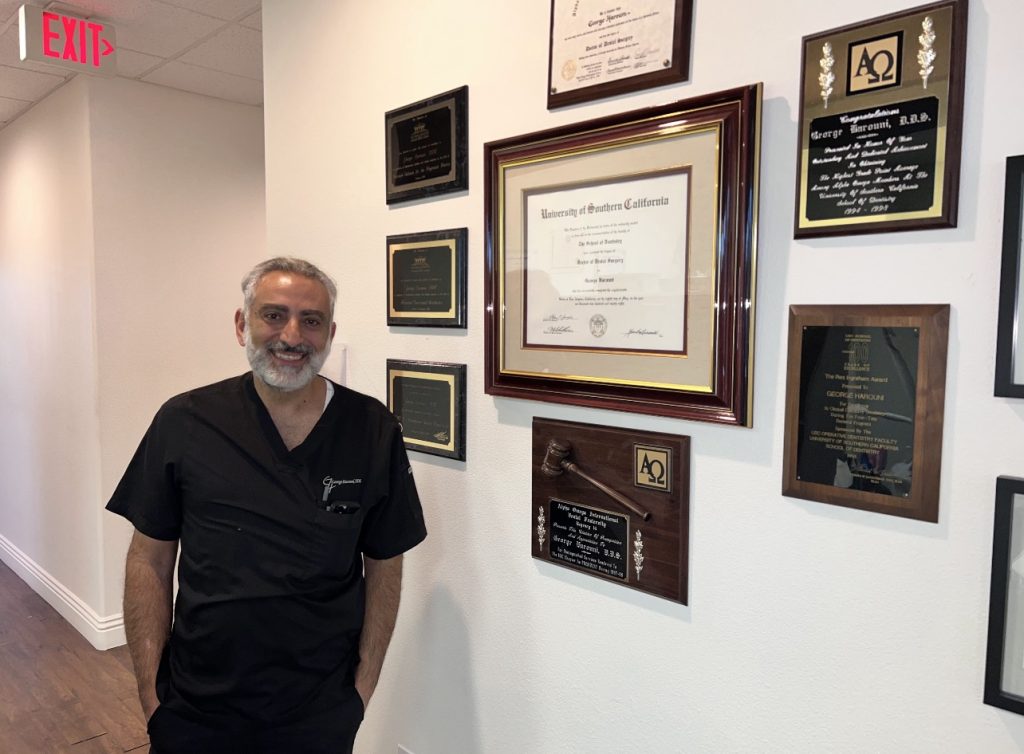 Wide range of dental services including Invisalign, routine cleanings, fillings, crowns, veneers and root canal therapy. We also specialize in cosmetic procedures such as teeth whitening.
Witness the magic of customized care. Dr. George Harouni collaborates closely with you to create a smile plan that aligns with your aspirations. Every detail is considered, ensuring a transformation that is uniquely yours.
"He was recommended to me by a friend and I am so glad I listened to them. Everyone on Dr. Harouni's staff including himself, are incredibly kind, caring, and great at what they do. He will be my dentist for as long as I continue to live in Vegas."
"Absolutely fantastic dentist and staff! They greet patients like you're family and treat us as such by not making us wait forever like every other dental office. They work around my crazy schedule and send me text reminders for upcoming appointments which really helps. Dr. Harouni's professional and caring personality put me at ease and I trust him to give me the best options for my care."
"I recently went for my routine cleaning and check up to find I needed 2 crowns. Dr. Harouni made me feel comfortable, the entire experience was all about me. He and his staff are very caring and professional. He administers painless injections and is a master of his craft. I would highly recommend him."
contact us
We find the proper treatment for every patient
If you are in need of dental care in the Las Vegas or Henderson, Nevada area, please consider contacting us.

Years of experience and a patient-centered approach make us a top choice for dental care in the region.